I like the fact that I can do. The first time V-line treatment by myself.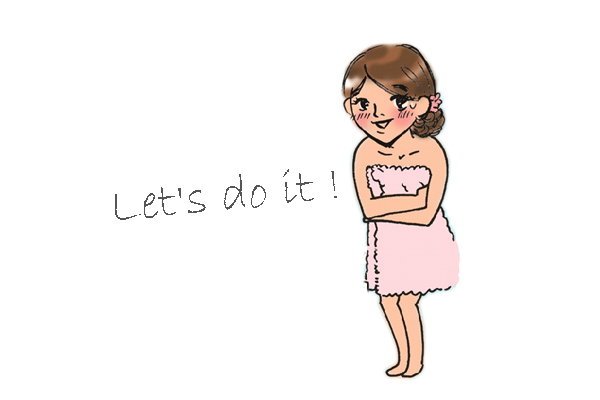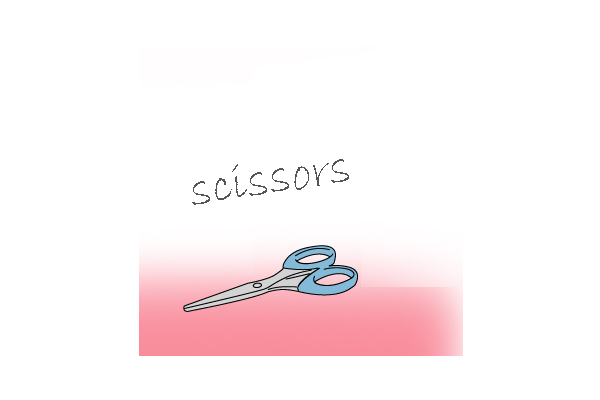 Let's use your own scissors when you want to treat your pubic hair in first time.
An easy-to-use scissor with a rounded tip is suitable.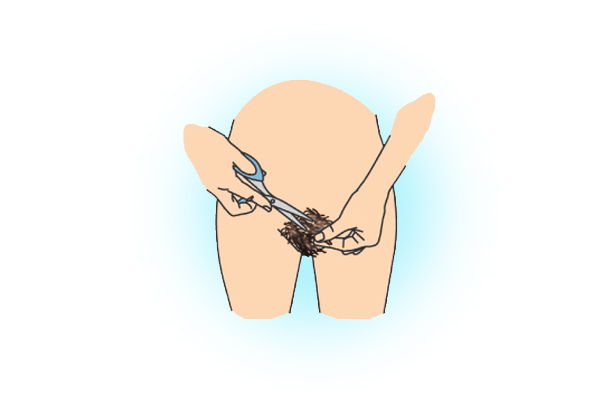 Let's cut it little by little at first time.
You cut the part that seems to come out from underwear little by little.
Please treat it very carefully without hurry so as not to cut the skin.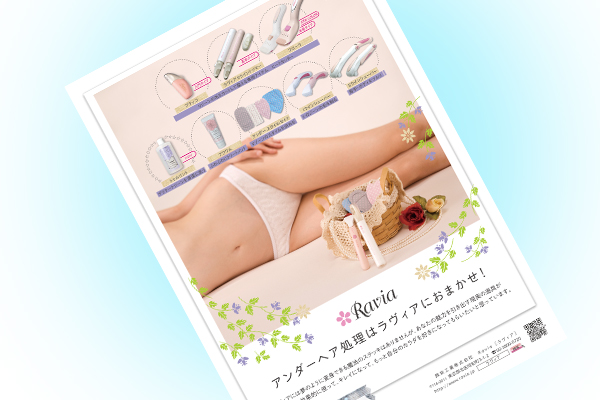 When you use scissor and seem to think I want to do more. Then our Ravia brand products is recommended. Ravia is basic product for treatment of pubic hair. She tries to treat her pubic hair with Ravia products.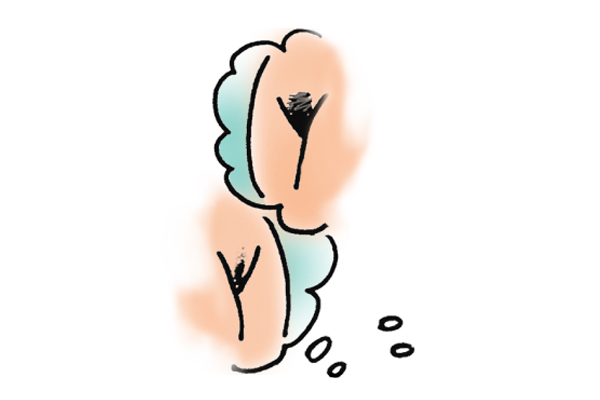 How to use Ravia Products,
Point 1:
Understand that it takes a little time. And prefer to start it before 2 – 4 days you think you need it.
Point 2:
You need make your ideal shape of pubic hair after treatment more clearly.
She use style guide because she cannot imagine in this time.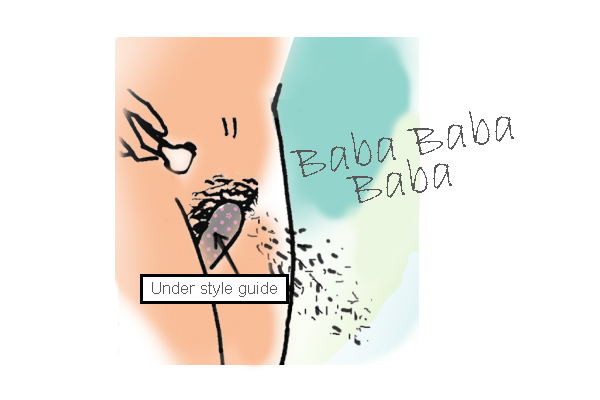 Style guide is very simple use. This is a one of template for nice shape of pubic hair. Just apply it to V-line zone which you want to care and shave the outside by using I-line shaver.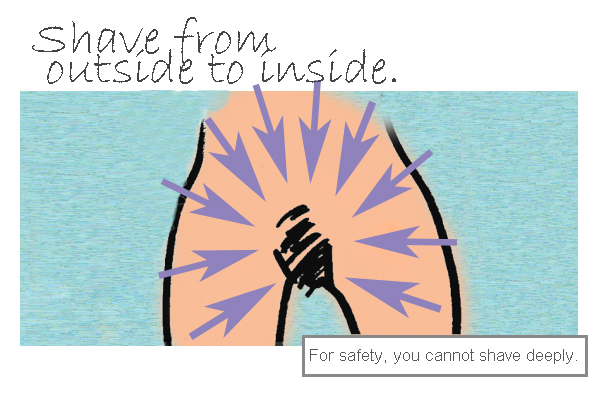 When you use I -line shaver, sure to shave along the flow of hair
Deep shaving is not recommended because that cause Ingrown hair or pigment.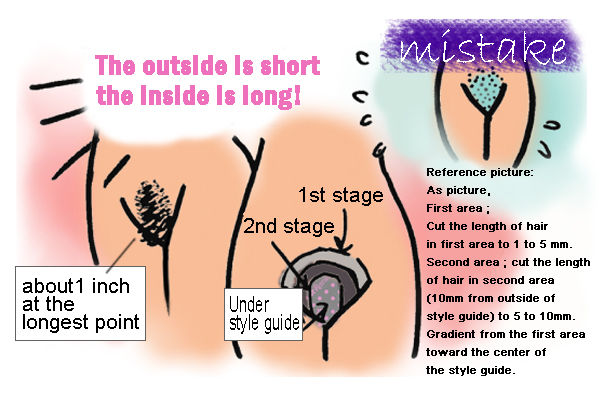 Rather than pressing the blade to shave uniformly, shorten the outside and make it longer toward the center for a more natural look.
Reference picture:
As picture,
First area ; Cut the length of hair in first area to 1 to 5 mm.
Second area ; cut the length of hair in second area(10mm from outside of style guide) to 5 to 10mm. 
Gradient from the first area toward the center of the style guide.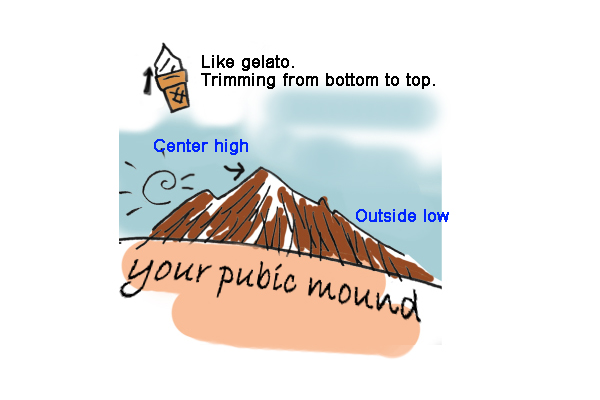 Please image a mountain ridgeline. I-line shaver is not for shaving but for shaping the shape as you want.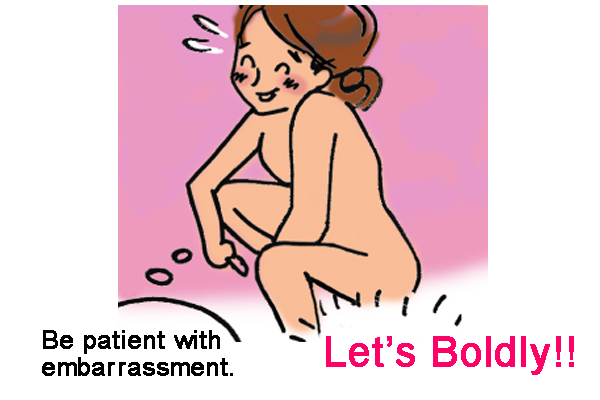 Let's do it in a posture that is easy to do when processing pubic hair, while checking it directly with using a mirror!
Let's Boldly!!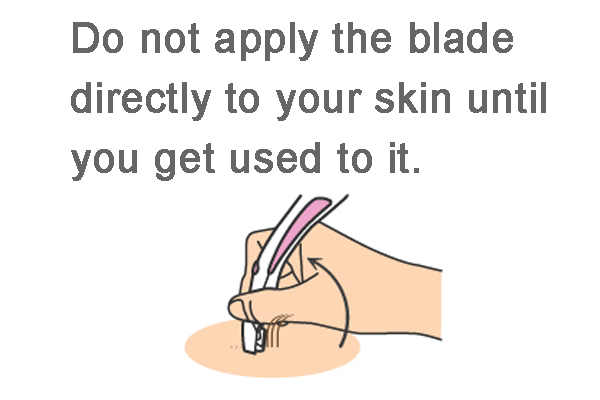 Get the right way to use the I-line shaver first.
Use it so that the blade does not hit your skin vertically.
It is very easy if you get used to it.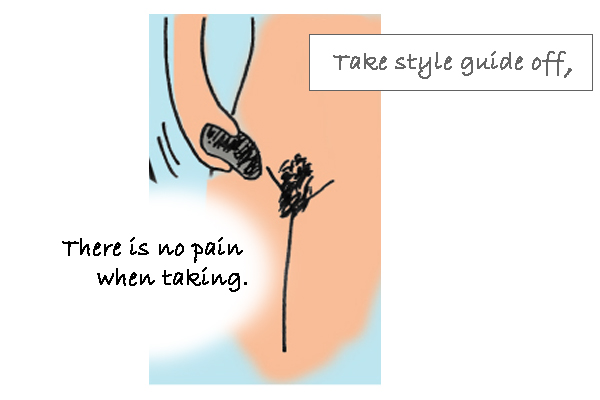 Take style guide off,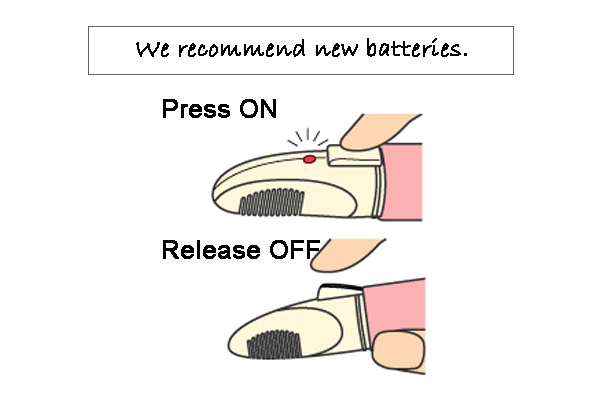 And shorten the remaining hair with V-line trimmer.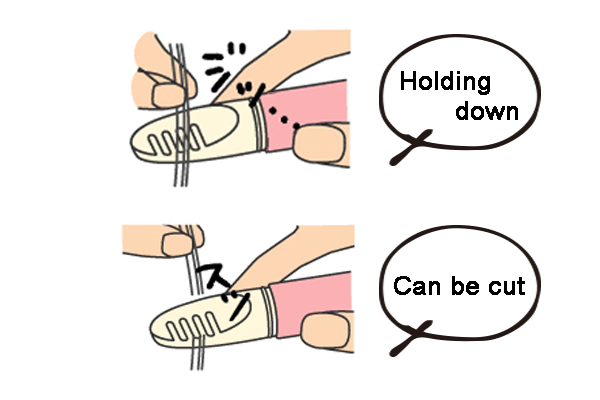 Point is that cut while picking little by little.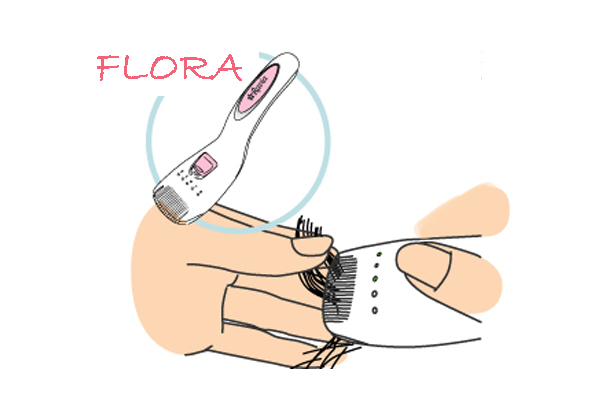 V-line trimmer Flora is very powerful!!
You can choose more powerful-type products " V-line trimmer Flora" which is rechargeable.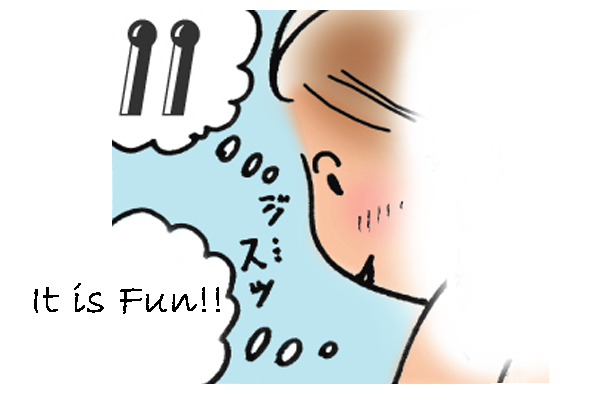 This is same system as V-line trimmer, it can cut by heat cutter and make hair tip round.
It is Fun!!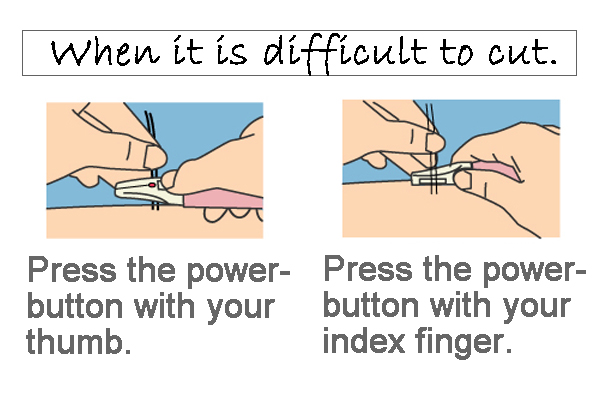 The outside is processed short and long toward the center. If you have difficulty, please change how you hold it.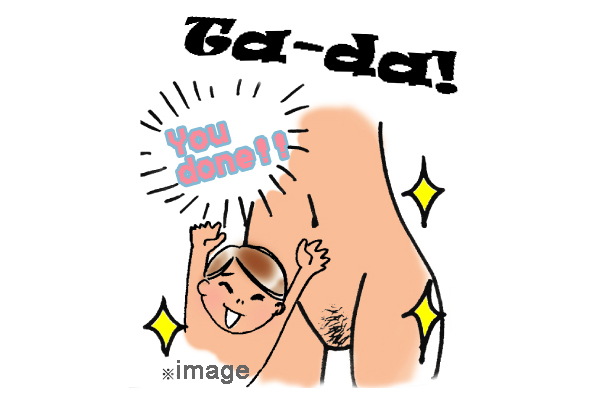 You done!!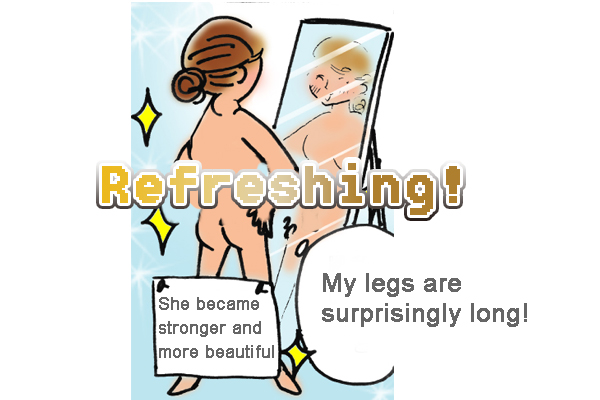 Am I surprisingly long?