You will not out pubic hair from the back or side of the underwear.
Ravia I line shaver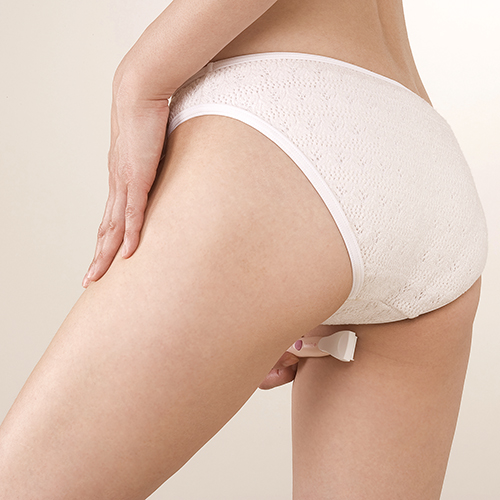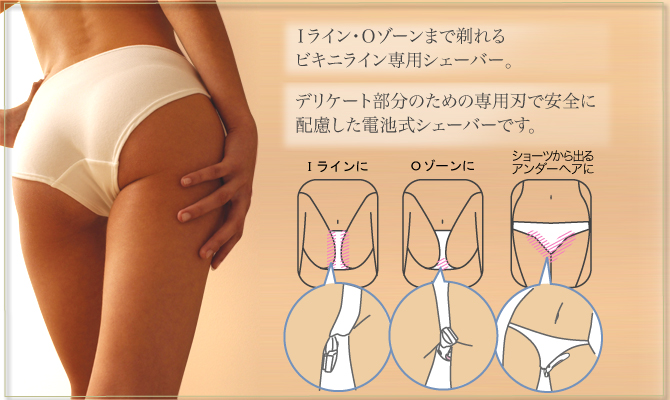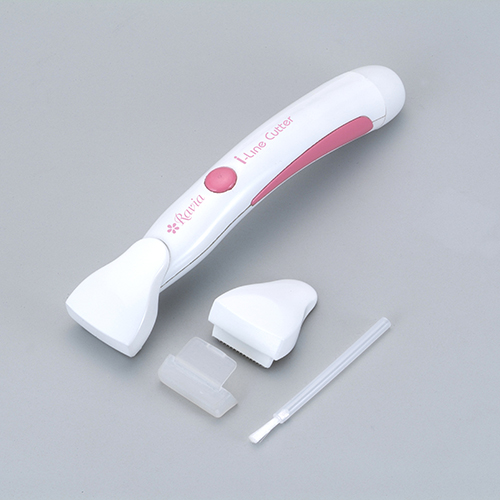 Pubic hair specialized shaver for both I line and O zone. This is a battery powered shaver with a focus on safety with a special blade for the sensitive parts. Also, it's useful for trimming various pubic hair styles.
white 5001-05 /pink 5001-06 Tax excluded JPY3,810

Ravia I line shaverの特徴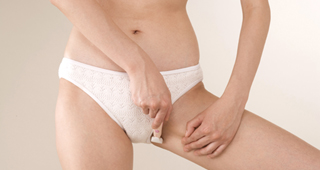 T-shaped electric shaver for shaving the I line.
The shaver has a T shaped head and is made for shaving difficult to access parts like the base of the thighs. The blade is specialized for the bikini line and doesn't over shave which makes it less likely to get pigmentation and ingrown hairs.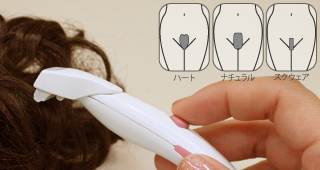 Special blades that can handle even hard bristles.
It is compact but well designed for shaving even hard and thick pubic hair. It allows for quick shaving for big volume areas too. It can even lift the hair up and shave so it has an excellent ability to create different styles like square or oval shapes.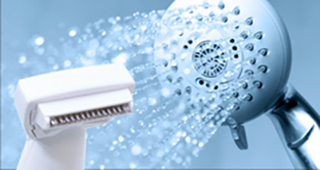 Water-resistant specifications that can be used in a bathroom.
It is made to a drip-proof specification so shaving and trimming can be done in the bathroom in privacy with no problems. After care is easy as well so you can quickly trim the pubic hair when you don't have time. (It's not totally water proof so do not wash the whole shaver.)

Ravia I line shaver製品仕様
Product name

Ravia I – line shaver

Item Number

5001-05(white)/ 5001-06(pink)

Power supply

1 pcs of AAA alkaline battery ( 1 pcs included )

Continuous use time

Around 120 minutes

Weight

Around 25.7 g(Batteries not included)

Main material

ABSresin(Blade : Stainless steal )

External dimensions

Around 24×126×28mm

Accessories

Pouch, Blade unit (replacement blade), Cleaning brush, AAA alkaline battery (for test)

Operating temperature limit

32~104°F

Instruction manual

Attached(Warranty period: Japan limited for one year / warranty card included.)

Repairing

Repairable (optional depending on fee)

Country of manufacture

China

Price (tax excluded)

¥3810

Caution

※Since it can not shave deeply, it does not become a finish of slickle like pulled out from the root.
※If your skin is rough please never use it. Please do not use people with weak skin, those with allergies.
※For those who are weak to the skin we recommend Ravia's heat cutter.
※Pubic hair is different from person to person. Therefore, there are individual differences in the effect after use.
※If you do not use it for a while, please remove the battery and keep it.When thinking that sharpness has become worse, please put a new battery first and try.

※商品の取扱説明書をよくご確認の上、ご使用ください。
※Please use after confirming the instruction manual of the product carefully.

※保証書についてのお願い。 ご購入後、保証書に販売店の印がない場合は、お客様ご自身でご記入ください。保証書は弊社製品であることの確認にも使用させていただきますので、保証期間が過ぎた後も大切に保管してください。弊社では修理交換の際に提示をお願いしております。
※Request for warranty card.
If you do not have a store sign in the warranty card after purchasing, please write it yourself.
Since the warranty card is also used to confirm that it is our product, please keep it carefully even after the warranty period expires.
We are requesting presentation at repair and replacement.

よくあるご質問