Shaving around the back and waist all at once.
Ravia S line shaver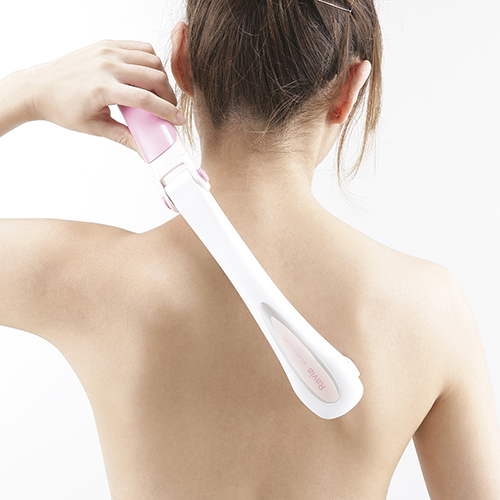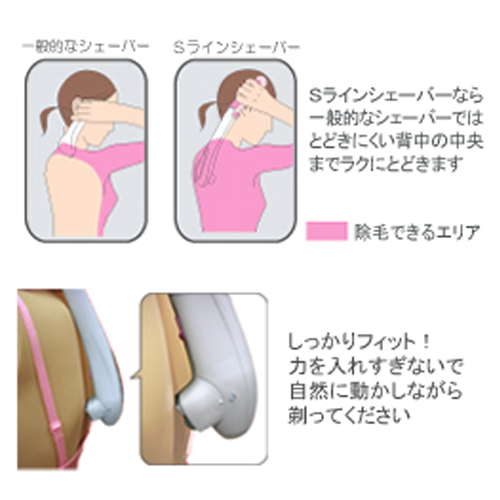 Self-care on unwanted back hair!Electric long shaver that is easy to handle with back, shoulder and waist.You can self-care your waste hair around your back, waist and shoulder blade easily, so you can feel confident in the back.
You can shave hair even when it is folded, you can use it with your whole body.This is useful for those who do not enough time to go to the aesthetic, who want to make it on time for the weekend's date and who wants to handle waste hair on their back as easily as possible.
5001-09 Tax excluded JPY5,239

Ravia S line shaverの特徴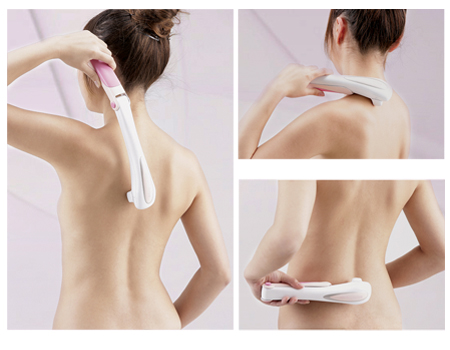 You can self-care your waste hair around your back, waist and shoulder blade easily.
Because it is a long shaver that reaches the center of the back, you can self care the backs, shoulders, waist hair that you had given up until now.
"Speedy" "Easy" "Certainly". If you use Ravia S line shaver, you can also clean the back side by yourself easily.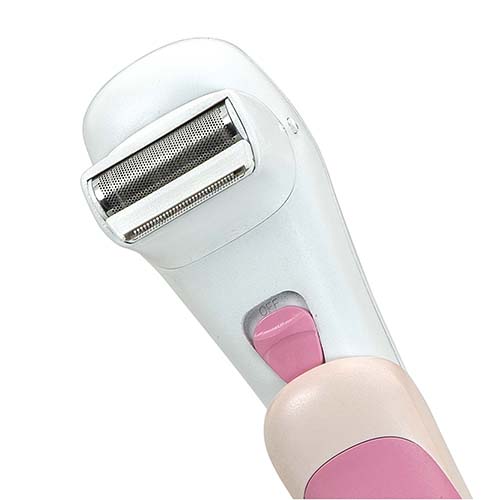 Special blades easy to shave back hair.
Although the blade of a general shaver is arranged upwards, the blade of the S line shaver faces the front so that the hair on the back is easy to shave. You can shave unwanted back (back - shoulder - waist) with a care of about 15 minutes, and finished in a smooth body line.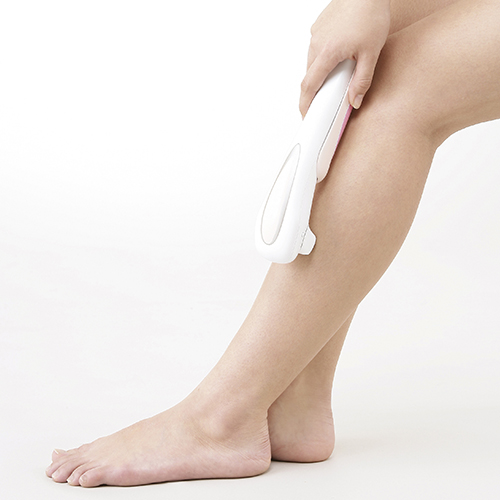 You can handle whole hair with this one.
The S line shaver is mainly designed to shave the back hair, but since it can be shaved even in the folded state, it can be used also throughout the body.It is safe design that allows you to shave hair in a relaxed posture even if you do not have a cramped posture during pregnancy.Water-resistant specifications that can be used in a bathroom

Ravia S line shaver製品仕様
Product name

Ravia S line shaver

Item Number

5001-09

Power supply

DC1.5V/Alkaline dry cell battery AA type 2(Sold separately)

Continuous use time

Around 60 minutes

Weight

Around 182g(Batteries not included)

Main material

ABSresin(Blade : Stainless steal )

External dimensions

(Maximum) Around 50×364×62㎜
(minimum) Around 50×242×58㎜

Accessories

Pouch, Cleaning brush,

Operating temperature limit

32~104°F

Instruction manual

Attached(Warranty period: Japan limited for one year / warranty card included.)

Repairing

Repairable (optional depending on fee)

Country of manufacture

China

Price (tax excluded)

¥5239

Caution

※If your skin is rough please never use it. Please do not use people with weak skin, those with allergies.
※Hair is different from person to person. Therefore, there are individual differences in the effect after use.
※If you do not use it for a while, please remove the battery and keep it.
When thinking that sharpness has become worse, please put a new battery first and try.
※Please use after confirming the instruction manual of the product carefully.
※Request for warranty card.
If you do not have a store sign in the warranty card after purchasing, please write it yourself.
Since the warranty card is also used to confirm that it is our product, please keep it carefully even after the warranty period expires.
We are requesting presentation at repair and replacement.

よくあるご質問