High-power rechargeable heat cutter for pubic hair!
Ravia V-line trimmer flora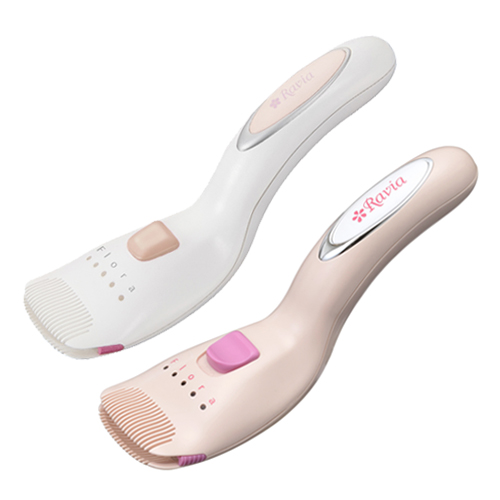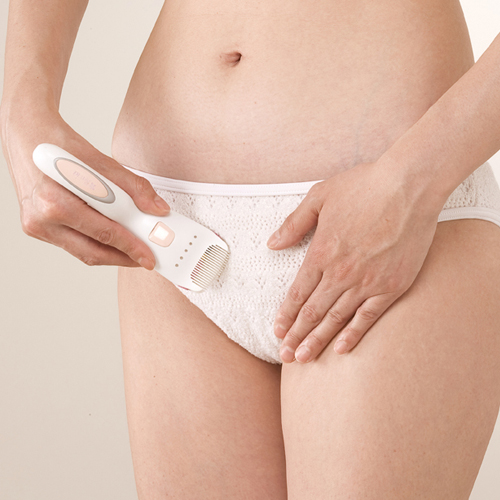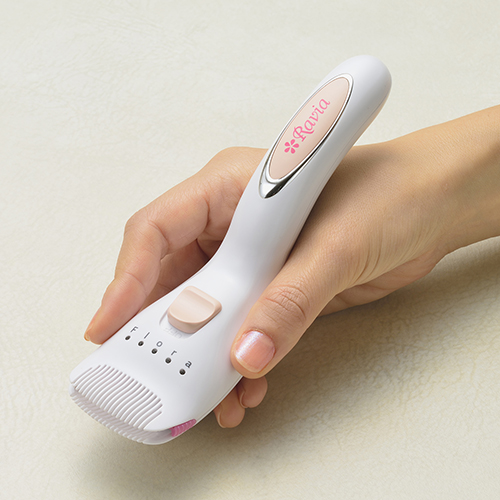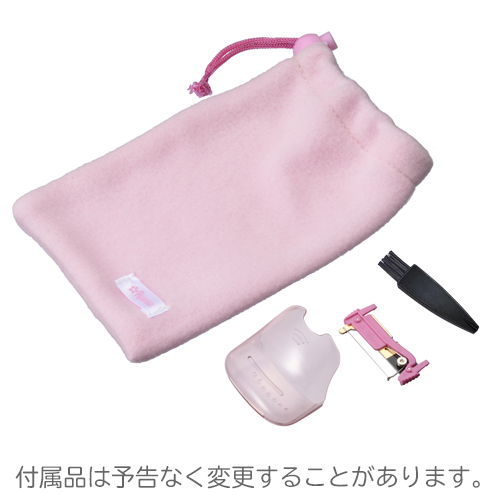 Ravia V line trimmer flora are rechargeable heat cutter of high-power type that can also be used for people with large amounts of hair and hard hair.
5001-22
Tax excluded JPY8,200

Ravia V-line trimmer floraの特徴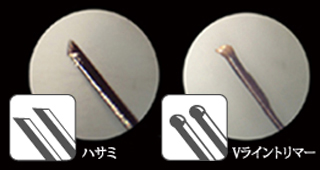 The heat cut system of the cut hair will be circular.
Ravia V line trimmer flora are rechargeable heat cutter.
Because it burns with heat, the edge of the cut hair will be circular. Compared to hair cut with scissors producing hair with sharp tops, the cut finish is smooth without too much of a tingling feeling.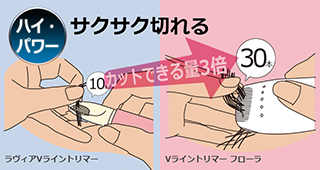 High power rechargeable heat cutter It can process wide range quickly.
This is a classic of heat cutter, sister items of Ravia V line trimmer.
Ravia V line trimmer flora is a heat cutter for people who want to handle pubic hair firmly at home.
Compared to the Ravia V line trimmer, you can cut many pubic hairs at once, and you can process it quickly even with hard.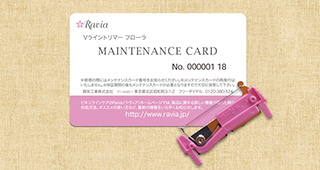 High-grade specification that convinces people with many hair,hard hair.
It is a high class specification for those who regularly do bikini hair removal.
If the wire runs out, replace the cartridge. If you replace it, you can use Flora for a long time.
Since "maintenance card" is attached, there is no problem even if it breaks down.
(※Only in Japan)


Ravia V-line trimmer flora製品仕様
Product name

Ravia V-line trimmer Flora

Item Number

5001-22(white)/ 5001-40(pink)

Power supply

Lithium ion battery
Rechargeable rated voltage AC 100 V - 240 V 50 - 60 Hz

Continuous use time

Around 30 minutes(Approximately 15 minutes × 2 times * Power will be turned off in about 15 minutes for safety)

Weight

Around 75g

Main material

PCresin

External dimensions

Around 44×47×158㎜

Accessories

Replacement Heat Wire Cartridge, AC Adapter, Cleaning Brush, Pouch, Maintenance Card.

Operating temperature limit

41~95°F

Instruction manual

Attached(Warranty period: Japan limited for one year / warranty card included.)

Repairing

Possible(Sometimes it costs money・Valid only in Japan)

Country of manufacture

China(Planning, design design, inspection: Japan)
Heat wire cartridge: Japan

Price (tax excluded)

¥8200

Caution

It can cut to length of about 1 cm.
It is a product that uses heat.
While using, please do not stop movement with the comb portion hitting the skin, please cut promptly.
Pubic hair is different from person to person. Therefore, there are individual differences in the effect after use.
Request for warranty card.
If you do not have a store sign in the warranty card after purchasing, please write it yourself.
Since the warranty card is also used to confirm that it is our product, please keep it carefully even after the warranty period expires.
We are requesting presentation at repair and replacement.
The maintenance card promises long-term maintenance.
Keep it carefully with a warranty card and tell the number when repairing or inquire.

よくあるご質問