Make salon's popular shape at home by yourself!!
Ravia under style guide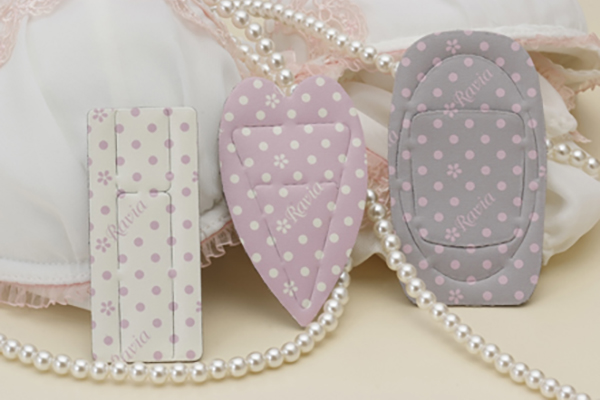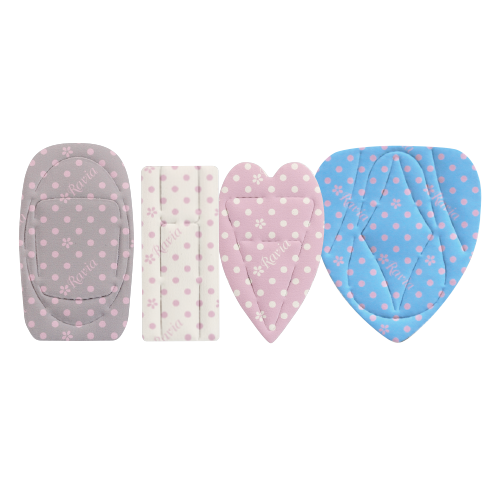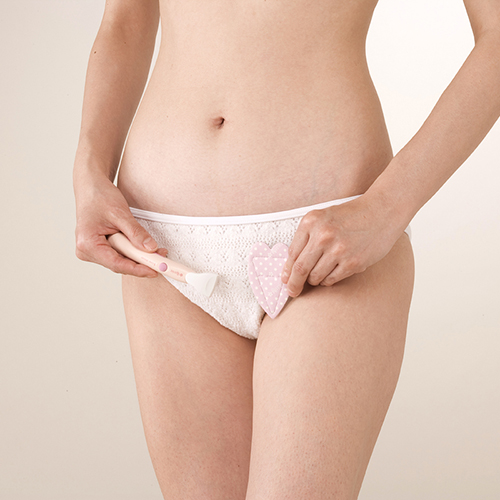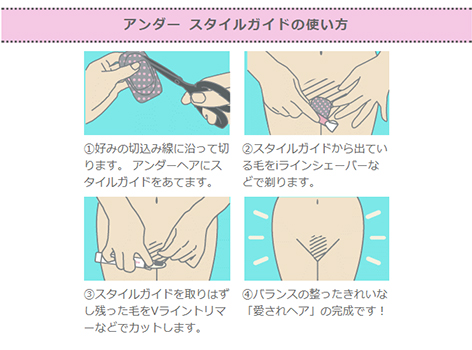 If you get lost in shape and rage of pubic hair, how we can do this? We answer your question!!
Ravia under style guide is a form sample sheet for pubic hair.
We commercialized popular patterns of pubic hair for home use
Trigger for your original pubic hair

5001-17(Natural) / 5001-18(Square) / 5001-19(Heart):Tax excluded JPY800
5001-23 (Triangle):Tax excluded JPY950

Ravia under style guideの特徴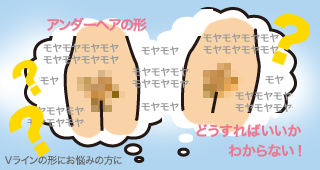 Pubic hair shape sample template.
This is for those people who are thinking... "I want to trim my pubic hair (V line) but I don't know what to do!' 'What shape and how much should I trim?'. We commercialized the popular trimming pattern at salons for use at home.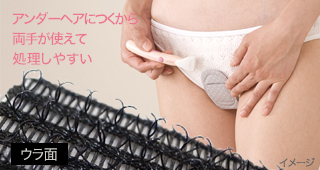 You can handle it easily with both hands.
This pattern is specially designed so the fibres hook onto the hair holding it in place so you don't have to hold onto the pattern paper while trimming, this makes it hands free and easy to trim with! A gluing agent is not used so it can be used again. There will be no pain when both putting it on and taking it off.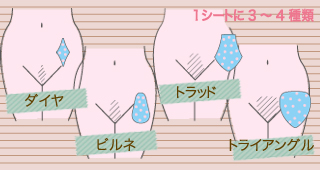 You can enjoy various pubic hair shapes.
You can use three to four styles for each piece of paper so it's fun trying various hairstyles as a challenge. Cut them out on the line you like and use them.

Ravia under style guide製品仕様
Product name

Ravia under style guide

Item Number

5001-17(Natural) / 5001-18(Square) / 5001-19(Heart) / 5001-23 (Triangle)

Weight

Around 25.7 g(Batteries not included)

Main material

Surface: PU / Body: Nylon

External dimensions

Around 24×126×28mm

Accessories

Pouch, Blade unit (replacement blade), Cleaning brush, AAA alkaline battery (for test)

Operating temperature limit

32~104°F

Instruction manual

Attached(Warranty period: Japan limited for one year / warranty card included.)

Repairing

Repairable (optional depending on fee)

Country of manufacture

Japan

Price (tax excluded)

¥800 (Triangle)¥950

Caution

※Since it can not shave deeply, it does not become a finish of slickle like pulled out from the root.
※If your skin is rough please never use it. Please do not use people with weak skin, those with allergies.
※For those who are weak to the skin we recommend Ravia's heat cutter.
※Pubic hair is different from person to person. Therefore, there are individual differences in the effect after use.
※If you do not use it for a while, please remove the battery and keep it.When thinking that sharpness has become worse, please put a new battery first and try.

※商品の取扱説明書をよくご確認の上、ご使用ください。
※Please use after confirming the instruction manual of the product carefully.

※保証書についてのお願い。 ご購入後、保証書に販売店の印がない場合は、お客様ご自身でご記入ください。保証書は弊社製品であることの確認にも使用させていただきますので、保証期間が過ぎた後も大切に保管してください。弊社では修理交換の際に提示をお願いしております。
※Request for warranty card.
If you do not have a store sign in the warranty card after purchasing, please write it yourself.
Since the warranty card is also used to confirm that it is our product, please keep it carefully even after the warranty period expires.
We are requesting presentation at repair and replacement.

よくあるご質問